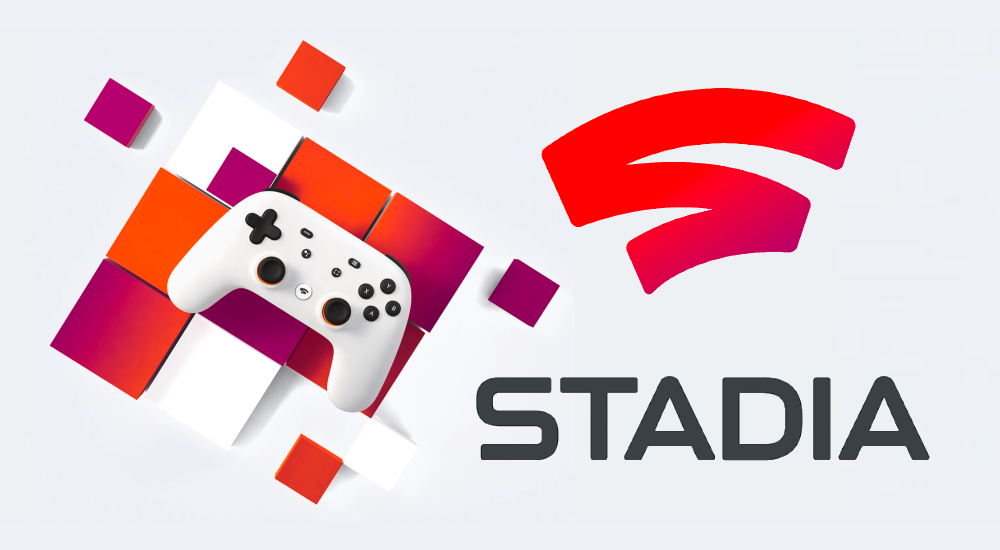 This week was really busy, which resulted in many news. So without further ado let's get started.
This week we had GDC 2019. As always it was packed with plenty of content for game developers, but the biggest announcement was from Google and it is going to affect not only developers but gamers as well. Google unveiled Stadia, the cloud gaming streaming service. It is the continuation of the project Stream, which allowed gamers to stream a game to the Chrome web browser. So far, Assassin's Creed Odyssey was the only playable game, but Google assured there will be more to come thanks to the partnership with Ubisoft or Epic Games, among others.
Deep integration with YouTube will allow to play the game instantly on desktop, laptops, phones, tablets and even TV. Platform will not only sync the state of the game between our devices, but it will allow to share it with our friends, so for example they can help us to progress the level.
Also, if we are stuck, we will be able to watch, in-game, walkthrough directly from YouTube.
Google says that 25MBps connection will be enough to stream the game in 1080p 60 fps and it will scale up to 4K 60fps and even 8K in the future.
This is not the first cloud gaming service. Many have tried over recent years and all those projects failed miserably. This time Google might have a chance to succeed. They already have the necessary infrastructure, also they have one of the best engineers in the world, not to mention a lot of money to pull it off.
I'm really hyped about this project and I hope it will be available here in Poland.
One week before the their's March keynote Apple made couple of hardware announcements. This was something that never happened before. Every day, for 3 days, Apple was updating one product line. It all stated on Monday when we got refreshed iPad Air and iPad mini. Yes, iPad mini has been resurrected.
This update is more a refresh than big upgrade, but both models got latest hardware including support for first gen Apple Pencil. It's a shame that this is not the newest one, but it looks like wireless charging for the pencil would be too expensive. Also compatibility with the first gen Apple Pencil is one of the reasons why new iPads have Lightning port instead of USB-C.
The pricing remained the same, which is a nice surprise when we look back at recent price rises.
On Tuesday Apple unveiled new iMacs. This refresh was long overdue. New iMacs got new processors and GPUs. What is interesting, by default Apple is using last gen Intel i8 chips instead of i9. It looks like iMac would suffer from overheating like last year's MacBooks Pro.
Speaking of laptops, Apple cut the price on SSDs options for the MacBook Pro and MacBook Air.
On Wednesday we got new AirPods. The refreshed model got better communication chip H1 and support for Hey Siri. There is also a new case that can be charged wirelessly. The rest is the same, which is really disappointing, especially after speculations about black design and sweat and water-proof.
Hopefully rumors about new PowerBeats are true, and we finally get true wireless earbuds for active people.
Thats all for this week. And as always, if you want more here is the list of interesting things.
WatchOS 5 — Communication between iPhone and Apple Watch and vice versa on Swift
AppVenture - Simple. Swift. Guides
Vapor – Swift Choice For the Back End
Creating A Spotify-Powered App Using Nuxt.js
Instantly generate code from JSON
Why Do Arrays Start With Index 0?
---