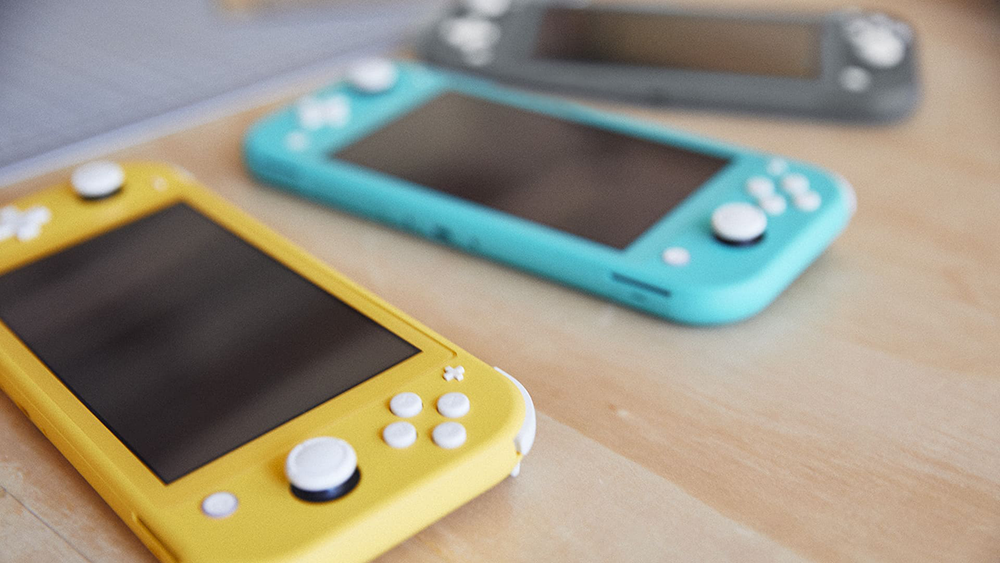 Nintendo Switch Lite
Nintendo has announced the Switch Lite. It is a new Switch that only supports handheld mode. Here is the list of changes in comparison to "standard" Switch:
smaller touchscreen (5.5-inch),
no detachable Joy-Con controllers,
cannot be connected to TV,
side buttons are replaced by real D-pad,
lack of HD Rumble and IR Motion Camera,
better battery life (~1h longer),
Nintendo Switch Lite launches on September 20 for $199.99 in three colors: yellow, grey, and turquoise.
Apple's new MacBook lineup
On Tuesday Apple completely revamped their notebook lineup. First of all, they stopped selling 12-inch MacBook. Macbook supposed to be replacement for MacBook Air, but it never became popular.  Smaller size and new keyboard weren't enough to steal users hearts.
Speaking of MacBook Air, the old non Retina version is also finally gone. Also, Apple has updated the new Retina version with True Tone display and they lowered the price from $1199 to $1099 ($999 for students).  
MacBook Pro lineup also is simpler. Apple stopped selling the 13-inch MacBook Pro without Touch Bar. It means that all MacBooks Pro, not matter of size, now come with Touch Bar.
In addition to cleaning up the MacBook Air and MacBook Pro lineup, Apple has lowered the cost of SSD options for all Mac, including the desktop ones. The price drop is especially visible in more high-end versions.
For example this is how the new prices, of SSD options, look like in comparison to old ones for 15-inch MacBook Pro:
| Storage | Price Before | Price Now |
| --- | --- | --- |
| 256GB | $0* | $0* |
| 512GB | $200 | $200 |
| 1TB | $600 | $400 |
| 2TB | $1200 | $800 |
| 4TB | $3000 | $1600 |
(*) Base model
Overall, this news was a completely surprise and the welcome one. It's not only a huge simplification of the MacBook lineup, but also a big change for the entire Mac lineup, as most of the Macs are now more affordable.
I hope Apple will continue this trend with other products.
Interesting links
---
Image credits: Nintendo