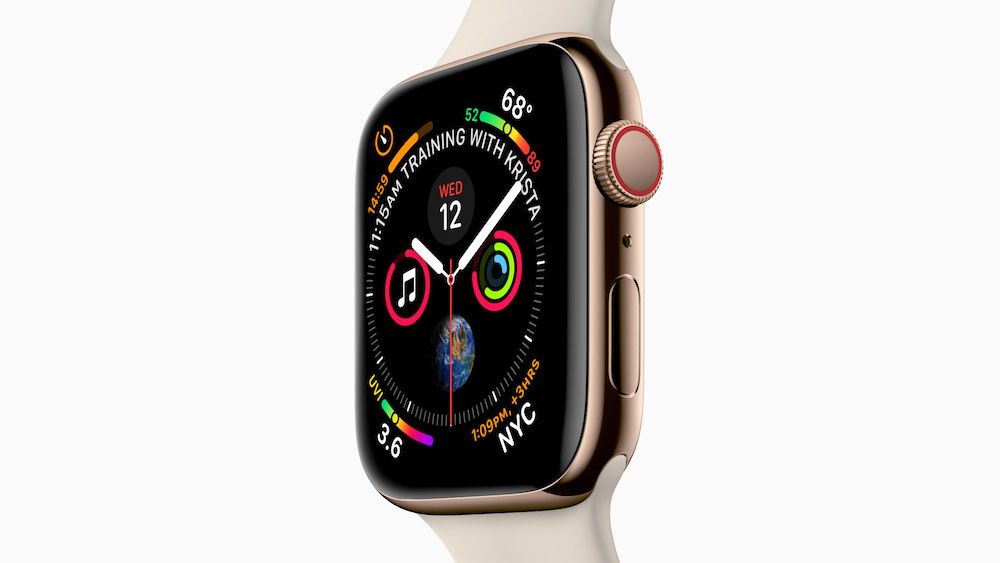 Sleep tracking in Apple Watch
New rumors surfaced about sleep tracking in Apple Watch. According to anonymous sources, Apple Watch will allow to track sleep quality without any additional hardware, which means this might be only a software update which would track :
user's movement,
heart rate,
noises
Tracked data should be accessible via Health app.
Smart Watch bands
Patently Apple noticed that Apple has been granted new patents for watch bands and bracelets. In the future Apple could create following Watch accessories:
band with biometric authentication sensor,
band with visual indicators,
self-tightening band.
Apple already has couple of patents for watch bands and we still haven't seen any smart one, so Apple is probably just trying to be ahead of competition in terms of patents, rather than trying to start production of a new product.
Apple Music on the Web
Apple launched a brand new Apple Music web player, which is currently in a beta state. Service itself looks and behaves like the Music app from macOS Catalina, so even the Windows or Linux users will be able to use Apple Music on their computers. For me, lack of lightweight client for Apple Music on Windows and Linux was the biggest blocker keeping me from switching from Spotify. I will wait a little bit to see how it will turn out. Then I will evaluate what both streaming services have to offer and maybe I will do the switch.
USB 4 standard finalized
The USB Implementers Forum has announced thatUSB 4 standard is finalized and ready for wide deployment. Here is  tl;dr version:
up to 40Gbps data throughput,
up to 100W power delivery,
backwards compatibility with earlier USB standards, including USB 3.2 and USB 2.0, as well as Thunderbolt 3,
will use USB Type-C connector.
Hopefully this will convince manufacturers to produce more accessories with USB-C connector.
Multiplayer in Cyberpunk 2077
CD Projekt Red confirmed that multiplayer in Cyberpunk 2077 left the stage of R&D and is officially coming to the game. As the multiplayer is still under early development, it will come later to the game. Next April we will get single player campaign, then couple of (free) DLCs, and after that, there will be multiplayer beta.
I'm curious how company known for single player masterpieces will tackle the multiplayer mechanics.
Interesting links
---
Image credits: Apple