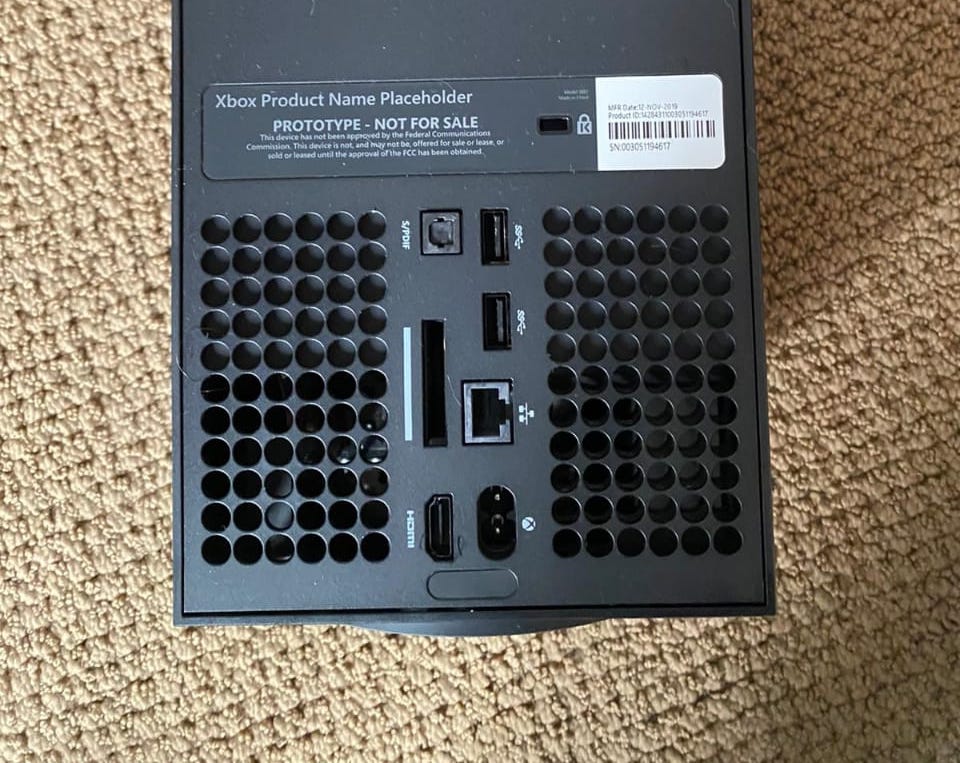 Photos of the Xbox Series X leaked online
Photos of the next-gen console has were posted on NeoGAF and Twitter. It's unclear how legitimate those photos are, but if this they are, it's the first time we can see the console with all the ports:
HDMI Out,
1x front USB Type-A port,
2x rear USB Type-A ports,
Ethernet port,
Optical port
Diagnostic port
Microsoft has not commented on the leak, so we will have to wait, probably till E3 2020, for official news.
iPhone 12 in new sizes?
According to report from Macotakara, this year iPhones will have new dimensions:
5.4-inch model will have a height that is midway between the iPhone SE and iPhone 8,
6.1-inch model will be midway between the iPhone 11 and 11 Pro Max,
6.7-inch model will be slightly taller than the iPhone 11 Pro Max.  Also, it will be thinner, 7.4mm instead of 8.1mm.
Disney+ in Western Europe
Disney announced that its streaming service, Disney+, will launch in Europe on March 24th.  It will be available in selected countries:
Ireland,
France,
Germany,
Italy,
Spain,
Austria,
Switzerland,
United Kingdom.
Belgium, Portugal, Norway, Sweden, Denmark and Iceland will get access this summer. Unfortunately, Eastern Europe will have to wait till the first half of 2021.
Google I/O 2020 announced
Google revealed that its annual developer conference will take place from May 12th to May 14th. The conference dates were reveled through a puzzle game.
It's still unclear what Google is going to announce during the conference, but the preview of a new Android is a safe bet.
Dope links
---
Image credits: NeoGAF