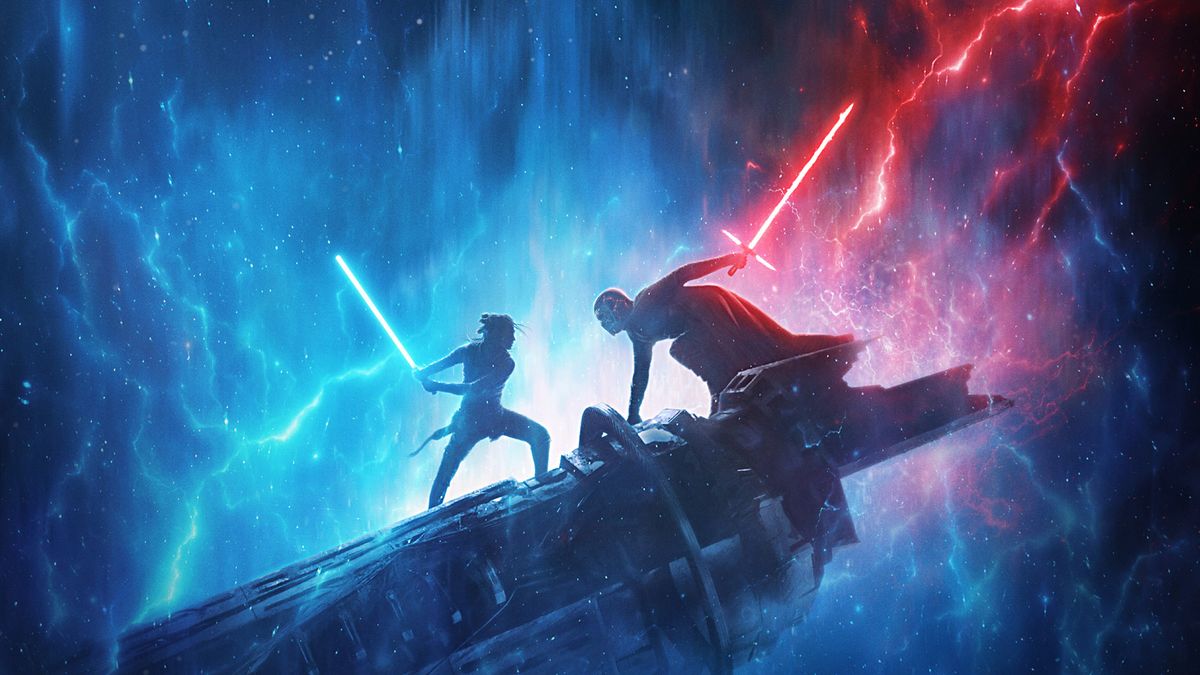 Star Wars: The Rise Of Skywalker | D23 Special Look
On Monday Lucasfilm publicly released  Star Wars Episode 9 teaser trailer which has been shown to the audience at D23. In my opinion this is perfect teaser. It doesn't reveal anything related to the plot, but still keeps me hyped about the movie 😀Can't wait for mid-October when the full trailer will be revealed.
Apple improves Siri's privacy protection
Couple weeks ago, we could saw, on various services, that big companies like Apple, Google or Microsoft employed 3rd party contractors to listen to voice recordings send via Siri, Google Assistant and Cortana. This of course caused a discussion about the privacy of the voice assistant users. This week, Apple released a statement addressing that issue. The key points are following:
Contractors will no longer listen to recordings,
Reviewers will have access to less information about users,
By default, written transcripts of Siri recordings will be send to Apple,
Opting out from sending any data (including transcripts) requires disabling Siri,
Users can opt in to also send the recordings to the Apple.
I think this is great improvement. Apple still need to have the user data to improve Siri and people can choose how they want to contribute. I'm also glad that the data will not be accessible outside the Apple, which should be the case from the very beginning.
Apple's September event
Apple started sending invites for the upcoming September event, which will take place on September 10th. What's interesting, invite itself contains colorful Apple logo, which might be hinting new color options for the iPhones.
iPhone 11 Specs Leaked
The alleged specifications for upcoming iPhone 11 lineup have leaked. This leak comes from unverified source, so I would take them with a grain of salt. Also, Banjamin Mayo from 9to5mac says it's not real.  That being said, if some of those information are somehow true, then they look interesting:
6GB of RAM in Pro models,
Storage for Pro models starts from 128GB, which is significant upgrade from current 64GB,
Much bigger battery. Basically the 11 and 11 Pro models are getting the battery with capacity from current iPhone XS Max,
Pricing is the same as for current models 😞, but the spec is better, so at least that's an improvement.
There is also a rumor about about Apple Pencil support in iPhone Pro models, but I think, at the moment, this is only wishful thinking rather than something that could we see this year.
Well, we are going to see whether those leaks are true in couple of days.
Apple allows 3rd to repair iPhones
Apple allowed independent repair shops to fix out-of-warranty iPhones. There is a lot of controversy surrounding Apple regarding the blocking users from fixing their iPhones outside authorised services. There is event entire Right to Repair movement. Fortunately for us, Apple is slowly loosing their restrictions:
Apple will provide genuine part replacements, tools, training and manuals.
Independent repair shops will be allowed to repair only (for what we know at the moment) out-of-warranty iPhones,
The shop must have an Apple certified technician that will perform the repairs.
This is great news, I hope this will be soon extended to other Apple products.
Interesting things
---
Image credits: Lucasfilm